In today's fast-paced and globalized business environment, the need for a robust supply chain and manufacturing system has become more critical than ever. SAP, the world-class leading provider of enterprise resource planning (ERP) software, offers various tools to optimize and streamline supply chain and manufacturing processes. In this article, we'll discuss some of the essential tools in SAP for supply chain and manufacturing.
Schedule a Discovery Session with an expert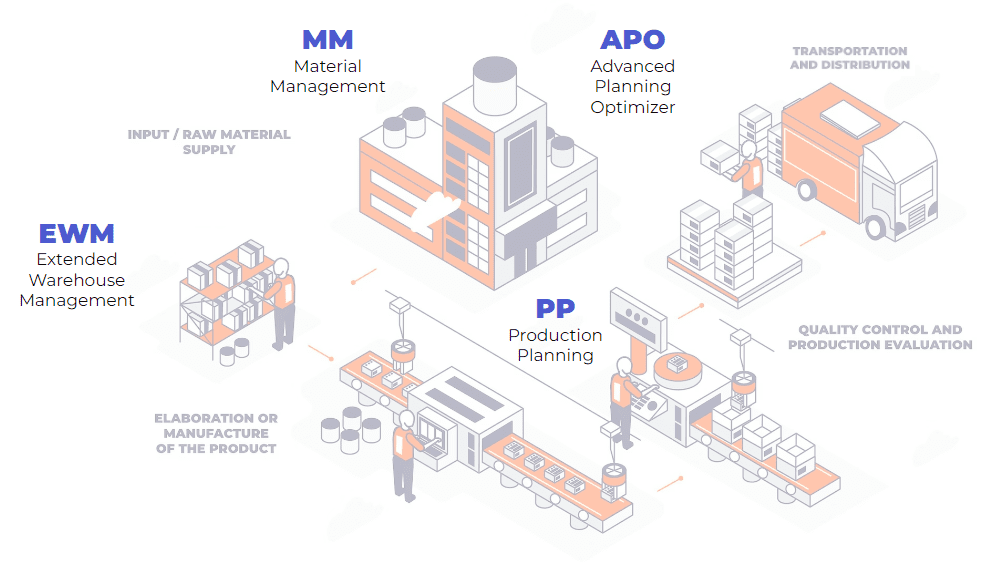 Material Management (MM) is a comprehensive tool that enables businesses to manage procurement and inventory with ease. SAP MM streamlines the entire procurement process, from purchase requisitions to purchase orders and invoicing. This saves time and reduces errors, improving business efficiency. SAP MM also helps businesses manage inventory levels, reducing stock-outs and overstocks, and improving cash flow. By having real-time visibility of inventory levels, businesses can make better decisions regarding procurement and avoid unnecessary costs.
Production Planning (PP) helps businesses plan, schedule, and execute production processes. SAP PP enables businesses to efficiently plan production, forecast demand, and allocate resources. This ensures optimal resource utilization and helps businesses meet customer demand more accurately. SAP PP also enables businesses to manage work orders, shop floor data collection, and quality control, all in real-time. By having a better understanding of production processes, businesses can make informed decisions that improve efficiency and reduce costs.
In the next set of articles we will discover more in-depth these modules and tools that can help your organization to boost their operations and productivity. Stay tunned!
Schedule a Discovery Session with an expert